No search location yet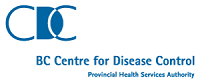 Enter an address or place name in British Columbia to determine if it is a risk area for Lyme Disease .
Areas that are not highlighted in red are unlikely to have ticks capable of carrying the bacteria that causes Lyme Disease. Areas in red indicate where these ticks are known to or can potentially exist. Despite the known or potential presence of ticks in these areas, the risk of Lyme Disease in BC is low (less than 0.5 cases per 100,000 population and 0.2% tick infection rate) compared to the high endemic rates in northeastern United States (29 cases per 100,000 population and 40% tick infection rate). Risk map based on ecological niche modeling using observation data from field sampling and clinical submissions, and 10 environmental predictor data layers (vegetation, temperature and precipitation).
We have noticed you are accessing this site using Google Chrome. Some users have noticed polygon drawing errors, which can be corrected by turning off the hardware acceleration setting:

Click on Google Chrome's main menu button which is located in the top-right of the screen.

Click on Settings from the context menu.

At the bottom of the page, click on Show advanced settings.

Scroll down, and under System, uncheck the box Use hardware acceleration when available.

Click the "restart" link to restart Chrome without hardware acceleration.